MusicInCincinnati
Mary Ellyn Hutton
Apr 3, 2013
The Järvi International Summer Academy for Conductors is a unique blend of substance, venue and just plain excellence. The 2013 Academy, which takes place July 12-24 in idyllic Pärnu, Estonia, will bring together conductors from all over the world to work with a trio of world-renowned maestros, headed by Academy namesake, Neeme Järvi.
Sharing teaching duties with Järvi will be his son Paavo Järvi and Leonid Grin.
Initiated in 2000, the Järvi Academy is held simultaneously with the International Pärnu Music Festival, which will bring an array of guest artists to Estonia's picture book "summer capital" on the Baltic, July 16-23. They will include the hand-picked Pärnu Festival Orchestra, which comprises players from leading orchestras in Europe and elsewhere, many of whom will offer master classes during the festival.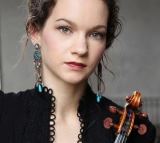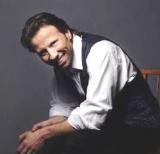 Featured artist for the 2013 Festival is violinist Hilary Hahn. Also participating will be violinists Tatiana Berman, Anna-Liisa Bezrodny, Florian Donderer and Arvo Leibur, violist Mikhail Zemtsov, cellist Teet Järvi, flutist Maarika Järvi, bassoonist Martin Kuuskmann and pianist Vardo Rumessen, among many others. Conductor Kristjan Järvi (Jarvi's younger son) will open the Festival with the Baltic Youth Philharmonic Orchestra July 16. Fifteen conductors will be selected to participate in the Summer Academy. They will work on prescribed repertoire with the Järvi Academy Chamber Orchestra and the Estonian National Youth Symphony Orchestra. Students will conduct three concerts as part of the Pärnu Festival, including the final concert July 23 with Neeme Järvi. Repertoire this year includes the Symphony No. 2 by Schubert, Prokofiev's Symphony No. 1 ("Classical"), Poulenc's Sinfonietta, Concerto for Bassoon by Christopher Theofanidis, Concerto for Double Bass and Orchestra by Eduard Tubin, Weber's "Jubel" Overture and Rachmaninov's Symphony No. 2.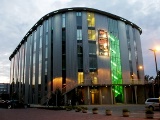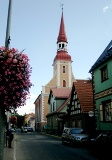 Festival concerts take place in Pärnu Concert Hall, a gem-like, acoustically fine structure on the banks of the Pärnu River, and in local churches and manor houses. For relaxation, students have easy access to Pärnu's immaculate white-sand beach and numerous health spas and resort facilities.
To apply, visit
http://www.jarviacademy.ee/en/jaervi-summer-academy
. Deadline is April 15. Successful applicants will be notified via e-mail by May 1.
For further information about the Järvi Summer Academy, visit
www.jarviacademy.ee
.
For more about the International Pärnu Music Festival, see
http://www.parnumusicfestival.ee/
An article about both may be found at
http://www.musicincincinnati.com/site/news_2011/Estonia_s_J_rvi_Festival_Promises_Big_Future.html
http://www.musicincincinnati.com/site/news/J_rvi_Conducting_Academy_in_Unique_Festival_Setting.html