theartsdesk.com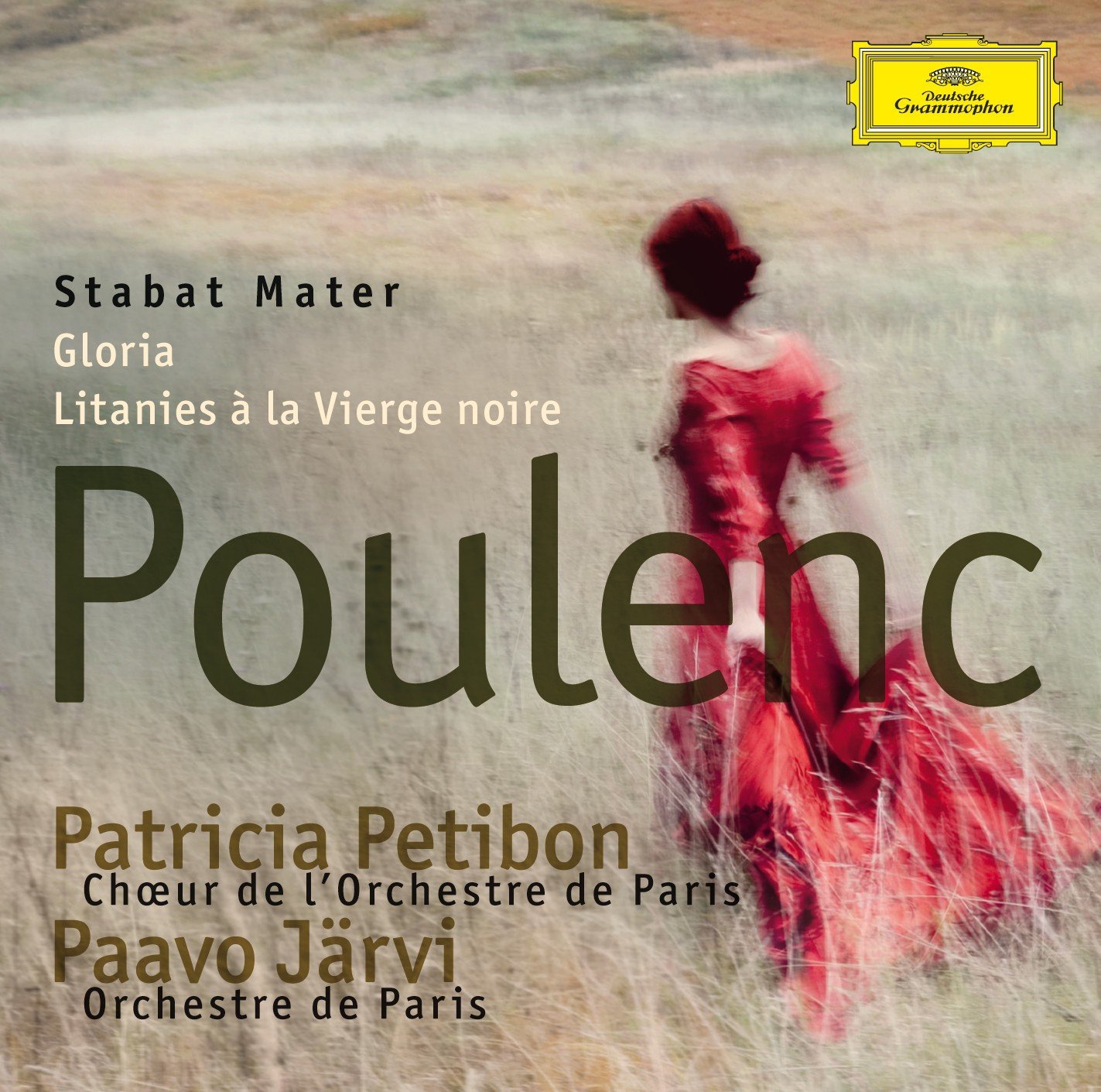 Poulenc: Stabat Mater, Gloria, Litanies

à

la Vierge Noir
Patricia Petibon (soprano), Ch

œ

ur de l'Orchestre de Paris, Orchestre de Paris/Paavo J

ä

rvi
(DG)
Poulenc
's effervescent, late
Gloria
is an indestructible work. I've never come across a bad recorded performance, with the best ones revelling in Poulenc's garish colours and offhand tonal shifts. Paavo Järvi's new, handsomely recorded version scores in having Patricia Petibon as solo soprano. Her diction is impeccable, and her cool, vibrato-light sound suits Poulenc's melodic contours to perfection; I'm still swooning over those perfectly realised upward swoops in the fifth movement. Järvi's direction in the
Gloria
is initially less convincing. The brassy opening fanfares are a little muted, as if he's anxious to dispel any suggestion of vulgarity. Happily, he does warm up as the work progresses, revelling in the score's references to Prokofiev and Stravinsky, and the final movement is terrific. Impeccably blended choral singing too, notably in the closing minutes.
Poulenc's weightier
Stabat Mater
, its composition prompted by the death of a close friend, is more successful in J
ä
rvi's hands.
Quis est homo
erupts with terror, and how marvellous to actually hear those peculiar horn and harp flurries halfway through the movement. The tiny, irreverent
Eia, Mater
gleams, and the hints of plainchant at the opening of the
Sancta Mater
are swiftly followed by distinctly bluesy harmonies. Järvi captures the movement's breath-like swell beautifully and he also nails the Baroque rhythms at the start of the
Fac ut portem
. Petibon's contributions are nicely judged, and the work's close is suitably abrupt. A great recorded performance. And there's also the exquisite, chilly
Litanies à la Vierge Noir
in Poulenc's rarely-heard version for strings and timpani. It's better than the organ original.
http://www.theartsdesk.com/classical-music/classical-cds-weekly-beethoven-poulenc-les-vents-fran%C3%A7ais