The arts desk.com
Graham Rickson
02/04/2016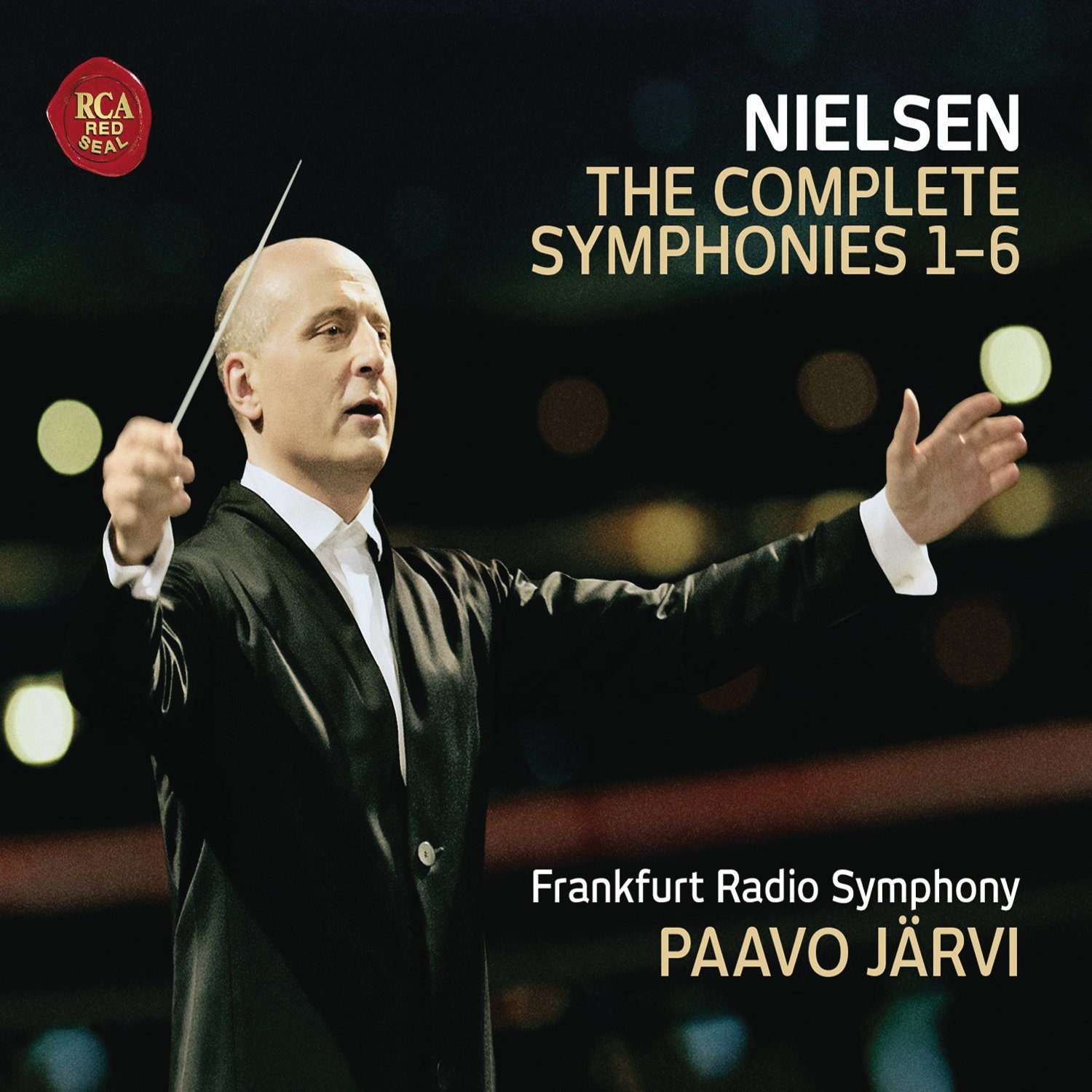 Nielsen: Symphonies 1-6 Frankfurt Radio Symphony/Paavo Järvi (RCA)
Nielsen's 150
th
birthday celebrations ended some months ago, but that hasn't led to any let up in new releases of his music. There's a phenomenal box set of archive Nielsen recordings on the Danacord label which I'll cover shortly, but as a stopgap we've yet another cycle of the six symphonies. Happily, Paavo Järvi's set is among the best of the newcomers. Oramo's is the most consistent, but Järvi has different strengths. He's aided by magnificent playing from his Frankfurt orchestra, showing few signs of strain in music that can't yet be familiar repertoire in Germany. Nielsen's contrapuntal textures never sound muddy, and every thread is projected with confidence. Especially the all-important bass lines: there's a resonant cello and bass entry about three minutes into the Fifth Symphony which made me jump.
John Storgärds' hard-working BBC Philharmonic
sound lightweight by comparison. You'd expect Symphonies 4 and 5 to eat up most of an orchestra's rehearsal time, and these performances really do deliver. No. 5's ending blazes, and No. 4's duelling timps don't disappoint, though the Järvi's unscripted slowdown in the symphony's coda sounds corny once you're used to hearing it played straight.
Symphonies 1-3 aren't heard as frequently – a pity, as they're delectable. The glorious waltz at the heart of the Espansiva's opening movement is intoxicating, and Järvi gets the tempo exactly right in the finale. The sudden collapse of momentum in No. 2's last movement is brilliantly managed, and I've had Järvi's exuberant performance of Nielsen's First playing on a loop: perky, characterful winds and shrewdly chosen speeds give the scherzo a delicious lilt. No. 6 is the most enigmatic: Järvi doesn't plumb its depths as deeply as Oramo does, but the playing is phenomenal, the first movement's terrible climax a real shocker. Fantastic bassoons at the work's close – what a way to end a symphonic career. This set's bargain price makes it all the more desirable; there's no excuse not to buy it.
http://www.theartsdesk.com/classical-music/classical-cds-weekly-wim-henderickx-mahler-nielsen