nzherald.co.nz
William Dart
16/03/2014
Poulenc, Stabat Mater (Deutsche Grammophon)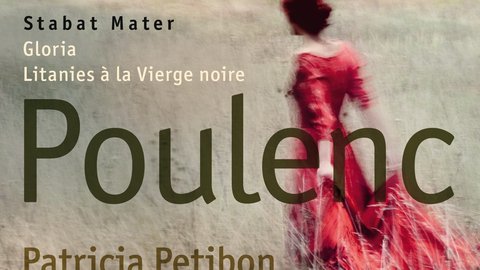 Stars:
4/5
Verdict:
A musical bad boy bares heart and soul in his religious works
It is not difficult to fall in love with the music of Francis Poulenc. This Deutsche Grammophon collection of his choral music gives a clue to the appeal of the Frenchman when he is described, on its back cover, as a "bad boy" among 20th century French composers. He was also a masterly exponent of sacred music.
Poulenc was not so much bad as mischievous and provocative, as one might expect from a founding member of those 1920s livewires, Les Six.
This composer's music keeps you guessing. It runs the gamut from the stark neoclassicism of the early woodwind sonatas to utterly gorgeous songs that present life as an eternal cabaret of the soul.
Hollywood must have known something when Poulenc's Mouvements Perpetuels were threaded through the soundtrack of Hitchcock's 1948 Rope.
The first work on this exemplary recording from the Salle Pleyel, the doyenne of French concert halls, is Poulenc's 1961 Gloria. Written in the year before he died, it is a score of unsullied optimism.
Finnish conductor Paavo Jarvi, the Orchestre de Paris and its choir deal out exhilaration right from the opening bars in which faux-Baroque grandeur swoops into cocktail lounge harmonies. These days, it sounds more and more like John Adams on every hearing.
A little more legato would have been nice from soloist Patricia Petibon, but the soprano suspends the sighing Domine Deus, Agnus Dei so elegantly over the choir, like a piece of ecclesiastical musique noire.
Petibon is more forceful in Poulenc's 1950 Stabat Mater, a heartfelt response to the death of his friend, the gay artist and designer Christian Berard. The delicate emotions when she sings of the forsaken Christ contrast dramatically with the visceral drive of the Cuius animam and Inflammatus.
Separating these major works is his Litanies a la Vierge Noire. Also occasioned by the death of a close friend, this 1937 piece has the women of the choir and the orchestra - so much more effective than alternative organ accompaniment - maintaining the balance of humility and fervour that the composer wanted.
http://m.nzherald.co.nz/entertainment/news/article.cfm?c_id=1501119&objectid=11220637