theartsdesc.com
Graham Rickson
25.01.2020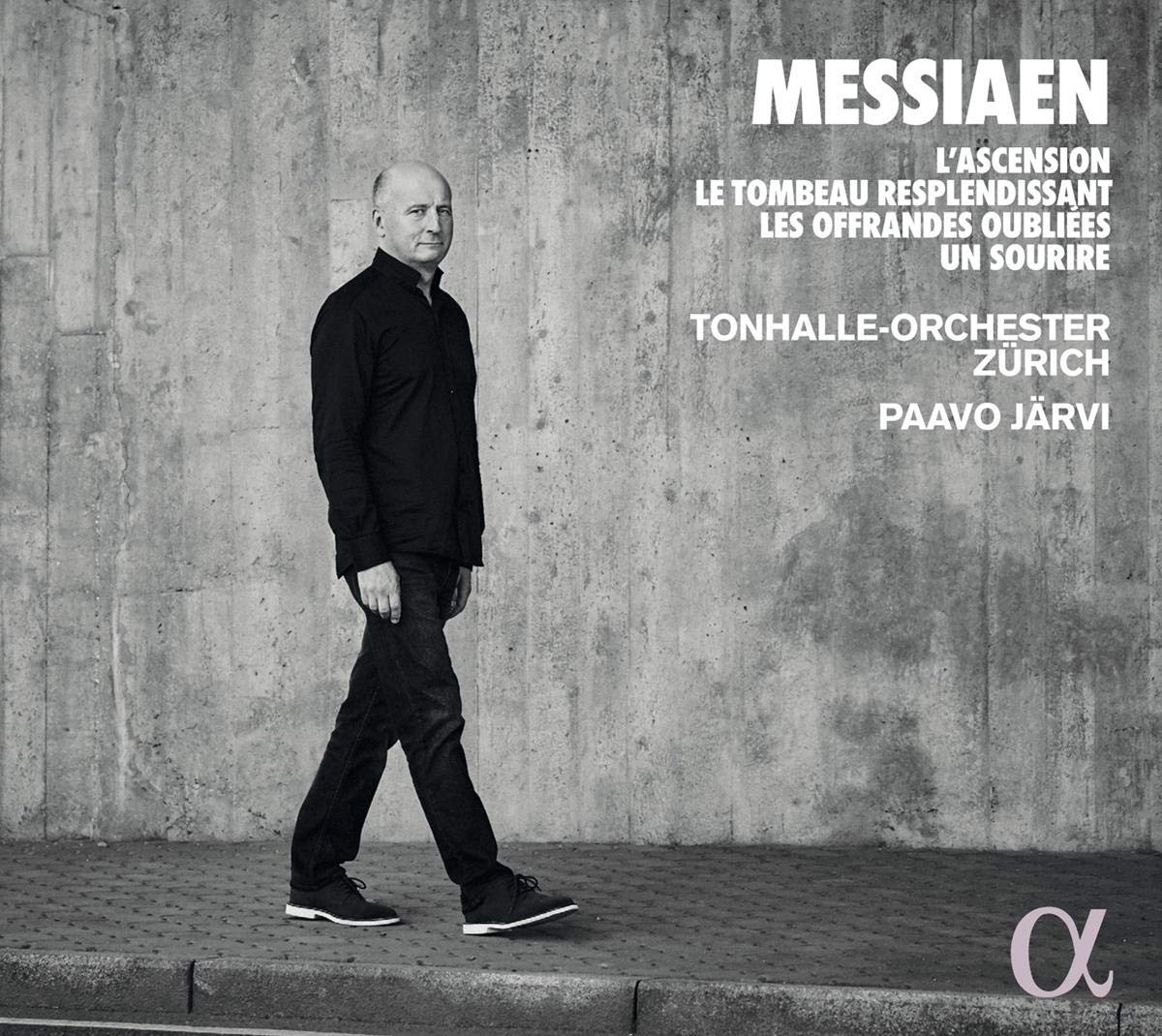 Messiaen: L'Ascension, Le Tombeau resplendissant, Les Offrandes oubliées, Un sourire Tonhalle-Orchester Zürich/Paavo Järvi (Alpha)

Both ends of Messiaen's orchestral career are bookended in this useful compilation, illustrating that several features of his mature style were already present in the early 1930s. Could 1930's Les Offrandes oubliées, a 'symphonic meditation', have been written by anyone else? There's an engagingly punchy middle section, Messiaen's debt to Stravinsky clear, and the depiction of spiritual salvation via ecstatic string harmonies is gorgeous. Le Tombeau resplendissant dates from 1931 but was suppressed after a single performance, only resurfacing in 1984. There's a similar blend of violence and consolation, the busy counterpoint before the close suggesting Hindemith. Paavo Järvi's Zurich strings are superb in the final minutes, the fade to silence sweetly done. Still, the most engaging of the early pieces collected here is L'Ascension, still more often heard as a solo organ work. It's miles better in orchestral colours, the brass writing in the first section both imposing and warm. Wallowing in those squelchy, incense-rich chords is like sitting in a warm bath. The second movement's unison melodies were derived from Gregorian chants, and, predictably, Messiaen bids farewell with another ripely harmonised string hymn. It's a treat.

The one element missing from each of the early works is birdsong, which Messiaen only began to study in the 1950s. Bird calls are a key feature of Un sourire, commissioned in 1989 as part of the Mozart Bicentenary. Written "in the spirit of Mozart", its soft, slow chorale passages are interrupted by bursts of percussive chirruping, the two worlds' peaceful coexistence a nod by Messiaen to Mozart's "serene cheerfulness in the face of all adversity." Anyone nervous about sampling Messiaen should start by downloading this compact, irresistible little piece. Good playing and outstanding sonics too: a highly desirable acquisition.